Dogmore: The Dog Fest of Ardmore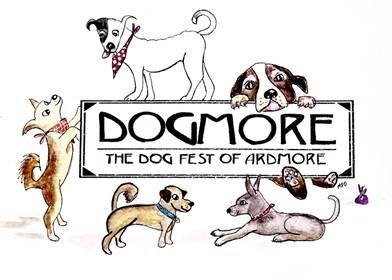 Dogmore: The Dog Fest of Ardmore
Saturday, September 30th
1:00 p.m. – 3:00 p.m.
Miller Park Lower Ball Field
Join us at this annual day of Ardmore fun — and bring your favorite pups! We will have a variety of laid-back contests, including a dog/owner look-alike contest, best-dressed dog, and more. Large and small dog play spaces will be set up.
Registration isn't required but all dogs must have up-to-date shots and be on leash except in the play spaces.
Note that the location is the Miller Park lower ball field, along Westover Drive. You can park on the street or by the tennis courts.
Our wonderful presenting sponsors again this year are Jennifer Reid of RE/MAX Preferred Properties and Natalie Dillard of Atlantic Bay Mortgage Group. Thanks to them for making this event possible!
We're looking for some volunteers to help put on this event! Click Here for our signup sheet.