Mu𝄞icMore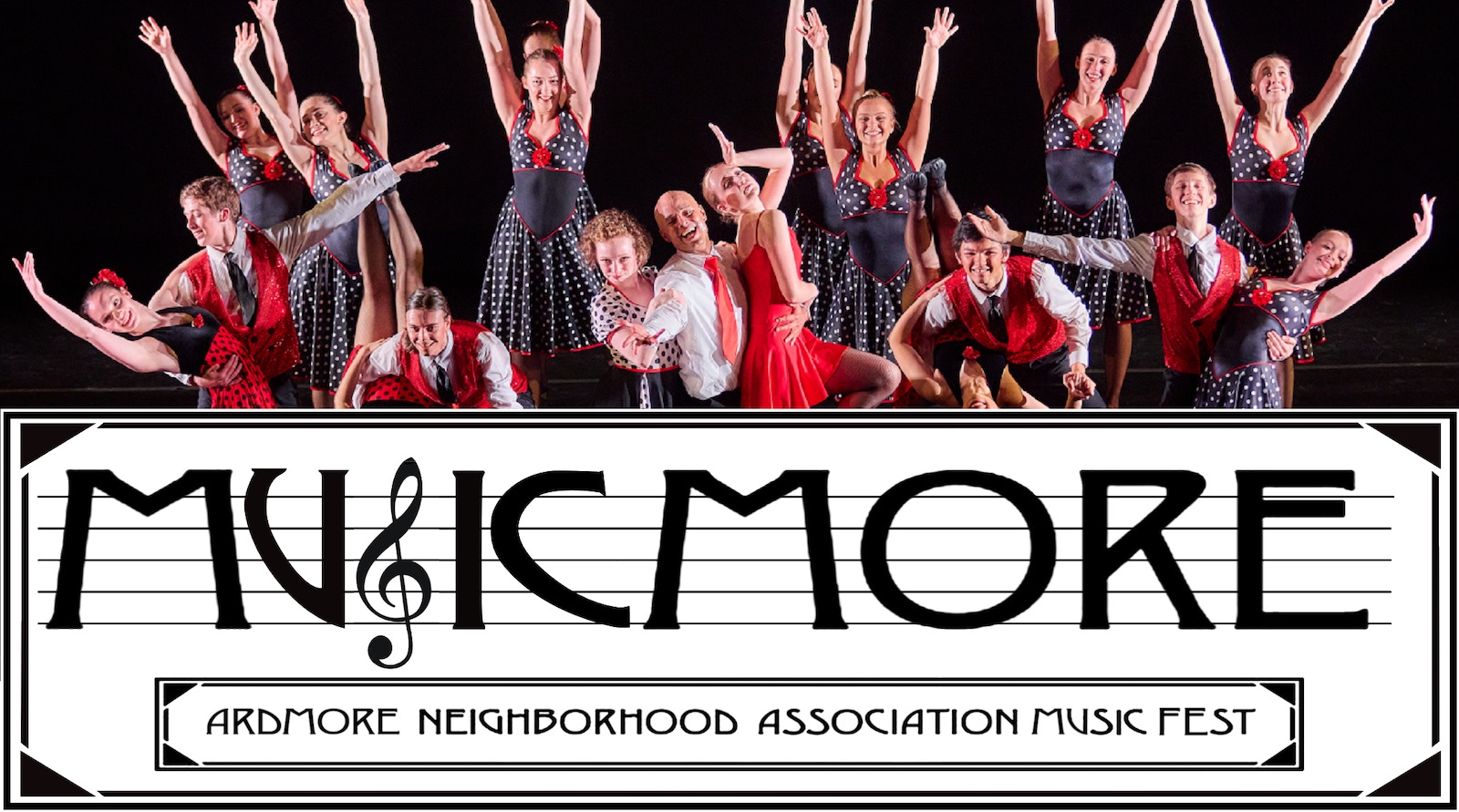 Mu𝄞icMore
Sunday, August 13th
6:30 p.m. – 8:30pm
Miller Park Amphitheater
**Please be advised that as of 3:15pm on August 6th, the MusicMore Committee has regretfully decided to postpone this event due to forecast of thunderstorms this evening. We have arranged a rain date of Sunday, August 13th, same time and location. We hope to see you next weekend!**

Join your Ardmore neighbors for a musical evening at the Miller Park Amphitheater the evening of Sunday, August 6th at 6:30 p.m., sponsored by your own Ardmore Neighborhood Association (ANA).
The pre-professional dancers and singers of the Winston-Salem Festival Ballet will offer selections from their theater performances of Broadway hits and the original creations of artistic director Gary Taylor, with full elaborate costuming and choreography.
Guitarist Andrew Mericle will open the evening with an "overture" as you find your seats. Andrew and his acoustic guitar will introduce you to his original compositions.
Guitarists and singers The Wu Sisters, Katiana and Isabella, are a Winston-Salem duo characterized by powerful vocals and harmony, ambient strings, and a charming musical spirit. They perform a range of styles including jazz, classical strings, folk, and Americana, while adding their own interpretation to each song.
There will be a fun "Name That Tune Contest" to test your musical savvy. The LowBlows musical ensemble of Sara Herter on euphonium and Wiley Smith on tuba will play snippets from well-known pieces. There are score sheets and prizes for visitors with the most correct answers.
The grand finale is the rebirth of the Winston-Salem Community Band, silenced three years by COVID and the passing of their director. It is back with a full complement of volunteer musicians from all walks of life.
Admission is free. Bring a cushion for the bleachers or your own folding chair. Come early for some cool refreshments from Café Gelato. Festivities begin at 6:30 p.m.
The closest parking is the lot on Queen Street across from Moore Magnet Elementary School. Overflow parking will be at Moore Magnet Elementary School lot.
This is an outdoor event. In the event of inclement weather, MusicMore will be held the following Sunday, August 13th from 6:30-8:30 at Miller Park Amphitheater.