These organizations and representatives serve Ardmore residents and businesses.
A set of criteria apply to be considered. Please contact the ANA if your organization impacts Ardmore and is interested.
Food Banks
The following two locations serve Ardmore. To contribute or refer, please contact them by phone. For food pantries outside of Ardmore visit secondharvestnwnc.org.
Ardmore United Methodist Church
First and third Thursday of each month, from 5:30 to 7:30 p.m.
(336) 723-3695
630 S Hawthorne Rd
Winston-Salem, NC 27103
Christ Church, Anglican Mission
Once a month on the third Saturday, from 9 to 11 a.m.
(336) 978-7382
2252 Queen St
Winston-Salem, NC 27103
Help for Seniors and the Homeless
Seniors
If you are concerned about a senior citizen who might need help, notify DSS Adult Protective Services. There is also a Senior Services Help Line.
Wake Forest Medical Center has a program that might help you or an elderly neighbor with medical house calls. Medical providers come to the home of an older adult who has physical or cognitive limitations that would make leaving the house challenging, or that require one-person assistance.
Call (336) 713-4663 for more information, and to confirm eligibility.
Homeless
City with Dwellings is a local organization "caring for and being in relationship with our neighbors experiencing homelessness."
(336) 790-9766
520 N. Spring Street
Winston-Salem, NC 27101
Food
Harvest Market
Harvest Market is a member-owned cooperative grocery with a mission of offering healthy, organic, local and sustainably-sourced food to its members and the community.
Its mission involves providing wholesome, fresh food to families in and around areas designated as food deserts, at a reasonable cost. Its development is intended to be a model of collaboration involving various socioeconomic and ethnic groups that comprise our community.
(743) 333-0227
663 Peters Creek Pkwy
Winston-Salem, NC 27103
Education
Coalition for Equity in Public Education
This Community Coalition works to ensure that all public school students in WSFCS are guaranteed an excellent and equitable public education. The long term goal is to reconcile the inequity of resources and especially the disparity of outcomes correlated with ethnicity among the many schools within the WSFC School System.
Community
Winston-Salem Neighborhood Alliance
Neighborhood representatives from all over Winston-Salem form the Winston-Salem Neighborhood Alliance (WSNA). Members work together to preserve and protect the quality of life and cohesiveness of each member neighborhood by sharing concerns, experiences, and knowledge, and by advocating for member neighborhoods and for regulations and policies that will improve life in Winston-Salem.
During COVID, WSNA has been meeting by ZOOM the second Wednesday of each month at 7:00 p.m. To join a meeting, contact WSNA a day or two before each scheduled meeting.
Local Government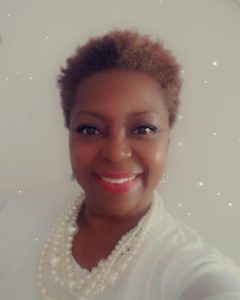 Vernetta DeVane
Community Assistance Liaison
South and Southwest Wards
336-734-1253 (office)
336-462-2421 (mobile)
[email protected]